How hard can it be to write a 25-Words-or-Less competition entry? Given your love for writing, you're a budding journalist after all, you might be thinking you've got this full scholarship for The Professional Freelance Journalism Course in the bag.
But when it comes to writing this winning entry, what if a serious case of writers' block strikes? Read on to learn the insider tips for even the most knowledgeable writer.
Think outside of the box
Your entry needs to get noticed. The best way of grabbing the attention of the judges is by tapping into your passions for words.  Stand out amongst the other entries for this freelance journalism course by applying poetry, rhyme or humour.   Judges won't be won over with sob stories in these competitions so hone into your feel-good vibes. Put your journalism skills to the test and really think about how you can capture your audience with a minimal word count.
Answer the question
Getting creative tends to befuddle the best. Understanding the question and writing your answer out in simple terms first will go a long way to ensuring you've done what's been asked – then it's time to get imaginative.  Always dreamt of being a freelance journalist? Dig deep and express this so that the judges won't even question your motive.
Know the company
Taking time to understanding the company offering the prize will put you on a winning foot with your response.  Capture the judge's attention by making direct reference to the prize, in this case, The Professional Freelance Journalism Course. Do your research on the Morris Journalism Academy's website.  There is a ton of valuable stuff to spark some inspiration. Make sure read the terms and conditions of the competition to understand how you will be judged.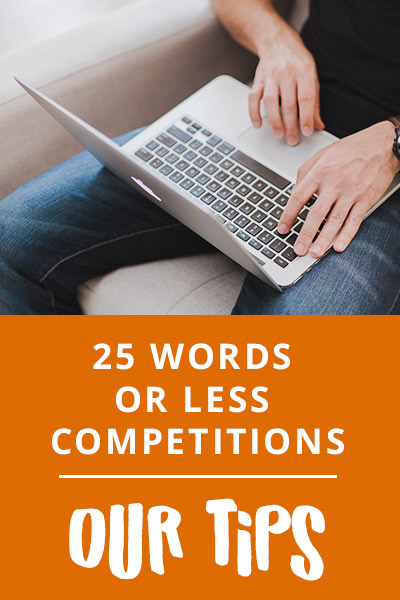 Provide legitimate details
The fear of being spammed sometimes provokes people to provide a fake email address. But do so, and you'll be saying goodbye to winning this amazing freelance journalism course. Consider there may be a second round draw or the judges might require more information from you.  And, how are they going to contact you to let you know you're the winner? For any competition junkies out there, be sure that your email address name is subtle enough to hide your fun addiction.
Stick to the word limit
It really is no surprise that when a competition requires your answer in 25 words or less, you gotta stick to the limit! Submitting pages and pages on why you are desperate to undertake a freelance journalism course is not going to win you any favours, let alone the competition. In fact, if your entry is over the limit, it's likely that it won't even be read. It's all about being clever and concise.
---
Take on board these tips and you will be in for a winning chance to take out the full scholarship to The Professional Freelance Journalism Course.